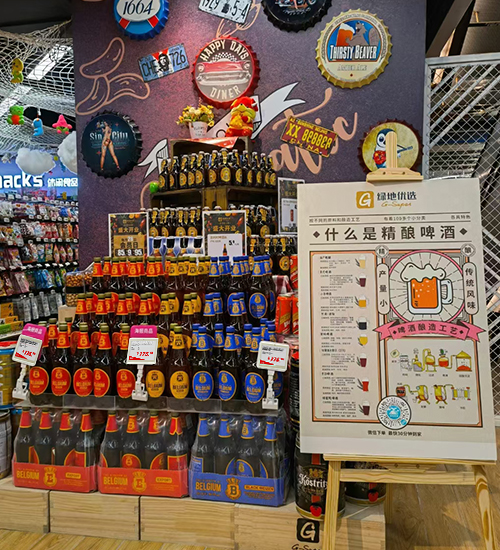 Retail Electronic Shelf labels Solution
Digital shelf label size: 1.54″, 2.13″,2.66", 2.9″, 4.2″, 5.8",7.5″, 11.6″
Technology: 2.4G/433 MHz wireless network technology, E-ink display. Refresh 20 thousands tags /one hour/ap .3-5 years life time, battery can be replaced quickly.ESL management system
Working Principle: Real-time display the latest contents ,match CRM, POS, ERP management systems and docking with all kind of metholds ,such as SQL ,FTP, FILE etc.
Applicable areas:retail, fruit shop,pharmacy, tobacco store, supermakert and so on.
More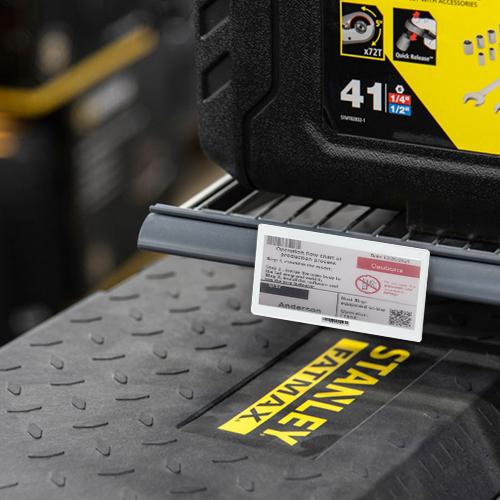 Digital Labels For Warehouse
Electronic shelf label size: 2.13″, 2.9″, 4.2″, 7.5″, 10.2″
Technology: 2.4GHz carrier wave, encryption commnication, E-ink display, air wake uplow power consumption, 3-5 year lifetime for battery.ESL management system
Working Principle: System include base station (AP 2.4GHz) and ESL management.system supports web,webserver: Tomcat, Server system:JAVA,Database: Mysql
Applicable areas:Warehouse,industrial,industry 4.0
More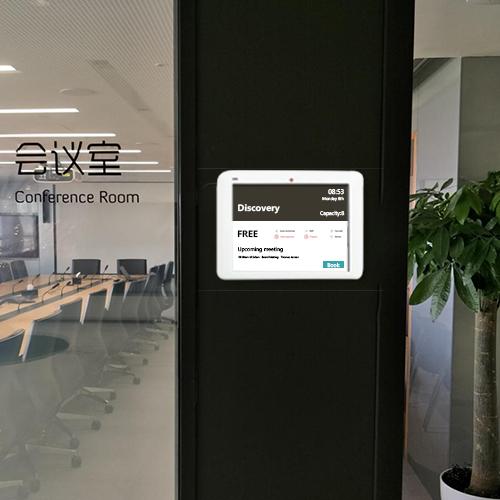 Digital Labels For Meeting Room
Electronic label size: 2.13″, 2.9″, 4.2″, 7.5″, 10.2″
Technology: 2.4G BLE , electronic E-ink screen
Working Principle:No base station, no server, mobile Bluetooth wireless update, Original fast scanning technology, intelligently sensing the label content to the mobile phone.
Applicable areas:digital table-top signs and name badges,electronic room signage systems,digital signage for conference
More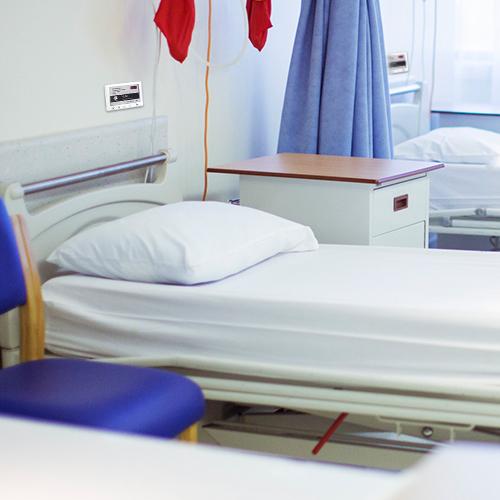 Digital Tags For Healthcare/Hospital
Digital price tags size: 7.5″, 10.2″
Technology: WIFI wireless communication, minimal deployment, remote control
Working Principle:Working with standard wifi protocal.Every certain period of time (the length can be set), the tag will actively ask the server if there is any data that needs to be updated, otherwise it will continue to sleep.The tag with high capacity battery and it is rechargble.
Applicable areas:Smart medical solution,healthcare solution ,epaper bedside card
More
One-stop Electronic Shelf Label Provider
Fast Quote
Worldwide Shipping
In-Time Service
Small Business Support
Please send your message to us