Why do we use E-ink Electronic shelf labels
E-ink's display technology is ideal for digital price tags and retail signage displays, with extremely low power consumption, very wide viewing angles, monochrome and 3-color options, and paper-like readability under all store lighting conditions.
Digital e-ink price tag (ESL) enable retailers to quickly and efficiently update the contents of shelf signs without having to print paper labels and deploy store representatives to manually change them.
In addition to reducing the overhead of supporting frequent price changes, electronic shelf price label also provides retailers with the ability to update prices frequently as needed (dynamic pricing) while reducing customer pricing errors.Retailers can offer in-store promotional prices that match their online channels, respond in real time to their customer traffic patterns, and reduce waste by seamlessly changing promotional prices on perishable items. Electronic price tag can be used not only to update prices, but also to display promotions, competitor prices, social comments, product ingredients, origin, automatic currency conversion, inventory levels, and more.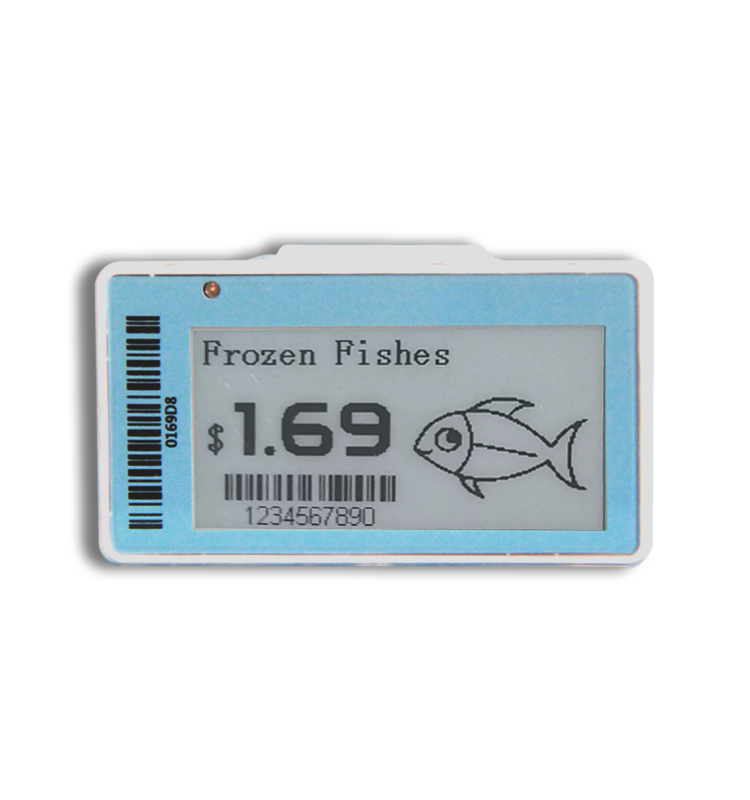 E-Ink-based ESL and retail signage displays offer a number of advantages over traditional paper or LCD displays:
• Extremely low power consumption, allowing up to 5 years of battery life
• Very wide viewing Angle, making ESL labels on the upper and lower shelves easy for customers to read
• Excellent optical performance even under intense store lighting conditions
•Epaper display tags support -25C operation for use in refrigerators and freezers
Do you want to quickly know the product quotation you need?
Fast Quote
Worldwide Shipping
12 Months Warranty
Customize Service